Snowy-soft festive friends revealed by GUND® in time for Christmas
Thursday, 25 May 2017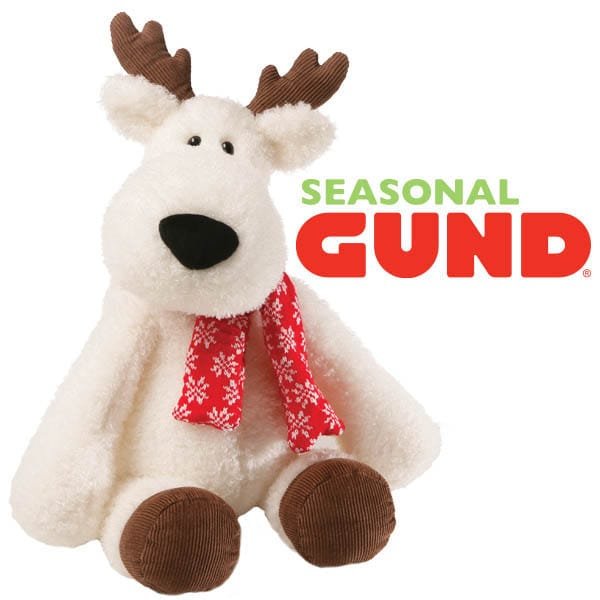 What's better at Christmastime than nice warm hugs? This festive season, America's most prestigious soft toy company – GUND – is launching a new range of snowy-soft plush toys to tie in with the festive season.
Set to be a hit with children and big kids alike, the Aspen Reindeer from GUND features a cute cartoon-like white fluffy reindeer, with brown hoofs and antlers, while keeping warm from the winter chills and wrapped up in a red snowflake print scarf.
With a friendly face and standing at 45.5cm tall, Aspen Reindeer is super soft and extra huggable, tying in perfectly with both the Blizzard small and Blizzard medium yuletide-themed teddy bears, also from GUND.
Available to purchase from Enesco with an SPR of £22.00, Aspen Reindeer along with his buddies in the Blizzard bear range, are sure to spread some festive cheer while keeping the chills away this winter with their warm hugs.
A perfect gift for someone special at Christmastime, this cute and cuddly reindeer will become a much-loved addition to anyone's home all year through.
Related Products