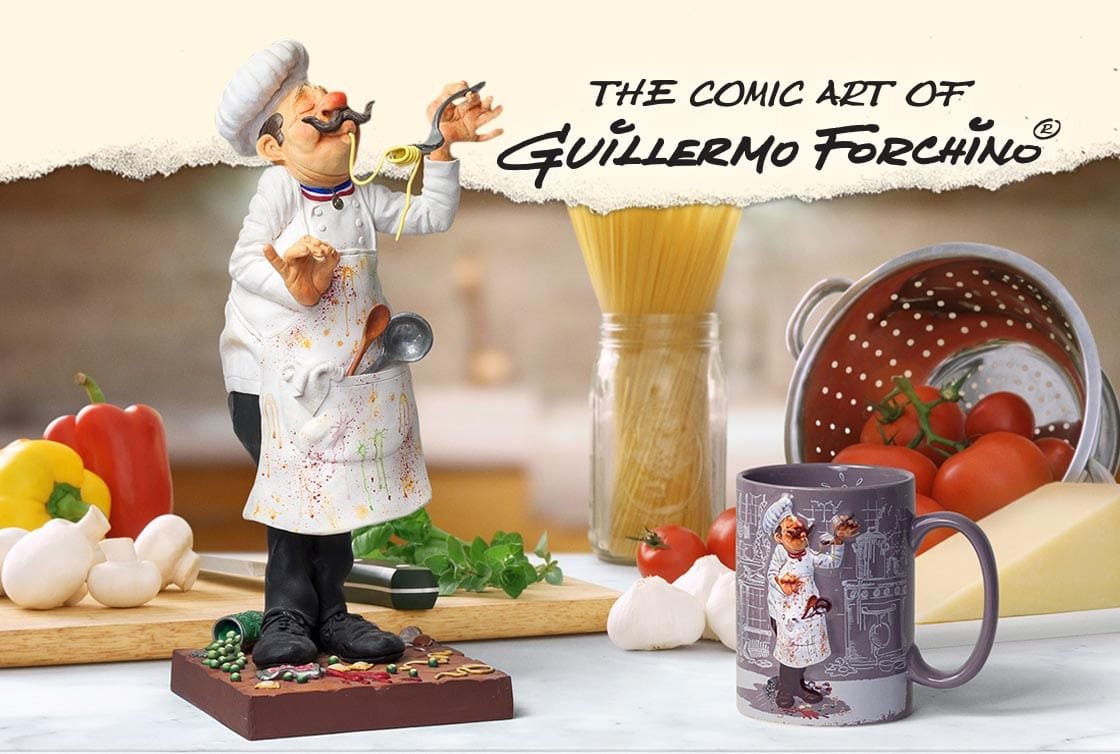 Forchino is distributed exclusively by Enesco in Germany and Austria. From the early 80s Guillermo Forchino experimented with various materials in order to create works of art in volume.
His work finds acclaim worldwide through a collaboration with VMM in the Netherlands who exclusively produce replicas of his collection created in the same great detail as the original works, in limited editions. All replicas are handmade and painstakingly hand-painted, frequently supervised and controlled by Mr. Forchino himself. This collection was named 'The Comic Art of Guillermo Forchino'.
Forchino chose poly resins to create figures and scenes based on the world of comic strip and cartoon characters. They are typically unusual and humorous subjects where the characters are always handled with humour and finesse and have real personalities.
Each limited edition piece is in a brown gift box, individually wrapped in a 'Forchino Newspaper' page, plus an envelope with the certificate of origin, six polaroids and a small booklet with the biography of this talented artist.
© 2018 Forchino licensed to VM & M. Designed in France.
 
Catalogues
There are currently no files available to download.