With over 8 million Facebook likes, Pusheen the cat is the star of her own extremely successful animated web comic series made to look like a self-run blog.
Pusheen is a domestic short-haired grey tabby with all nine lives fully intact. The posts feature the chubby cat in a variety of cute and funny situations, and she often gives advice and suggestions on popular culture and social media – from a feline point of view, of course.
This plush range from GUND® features Pusheen in a variety of poses, colours and costumes. There's a purse, a pencil case, back pack clips and even stick-on Pusheens in addition to the must-have individual plush characters.
Much like an actual cat, these plush toys manage to be funny, weird, and lovably adorable all at the same time. You will love Pusheen. You may like to know that the name Pusheen comes from the Irish Gaelic for 'kitten'.
As the only official licensee of Pusheen plush, GUND uses its vast experience in creating high quality toys to bring Pusheen fans, and new recruits a truly exceptional product.
© 2017 Pusheen; Pusheen®
 
Catalogues
---
Gund Pusheen News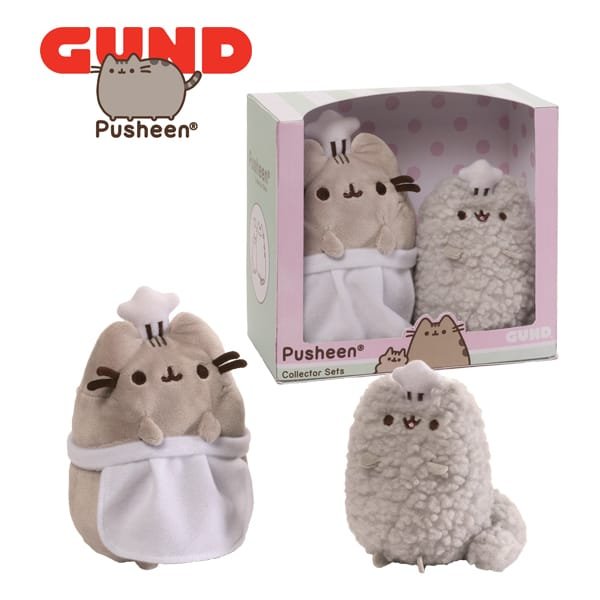 Three Collectable Sets featuring the tabby and grey cat, Pusheen, and her little sister, Stormy, have been launched by leading soft toy maker, GUND. The Birthday, Baking and Sunglasses Collectable Sets bring a successful retail concept to the Pusheen range for the first time.
Read More >>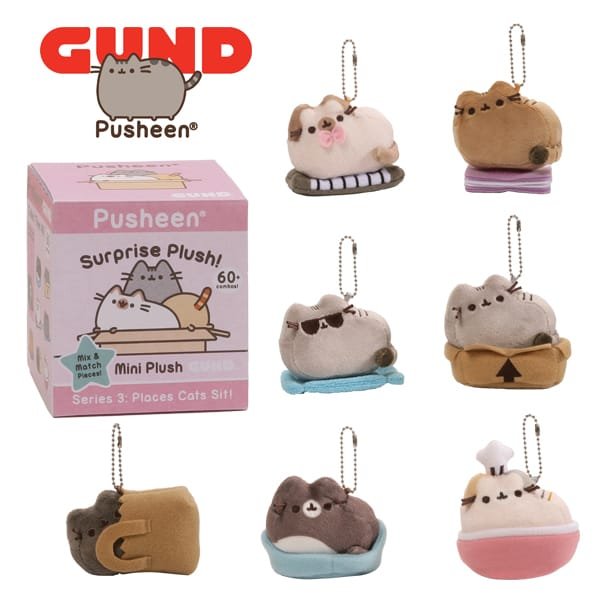 The Surprise Plush Mystery Box series featuring tabby cat internet sensation, Pusheen, is an exciting pop culture line from GUND that brings the feline star to retail in a fun, collectable format.
Read More >>