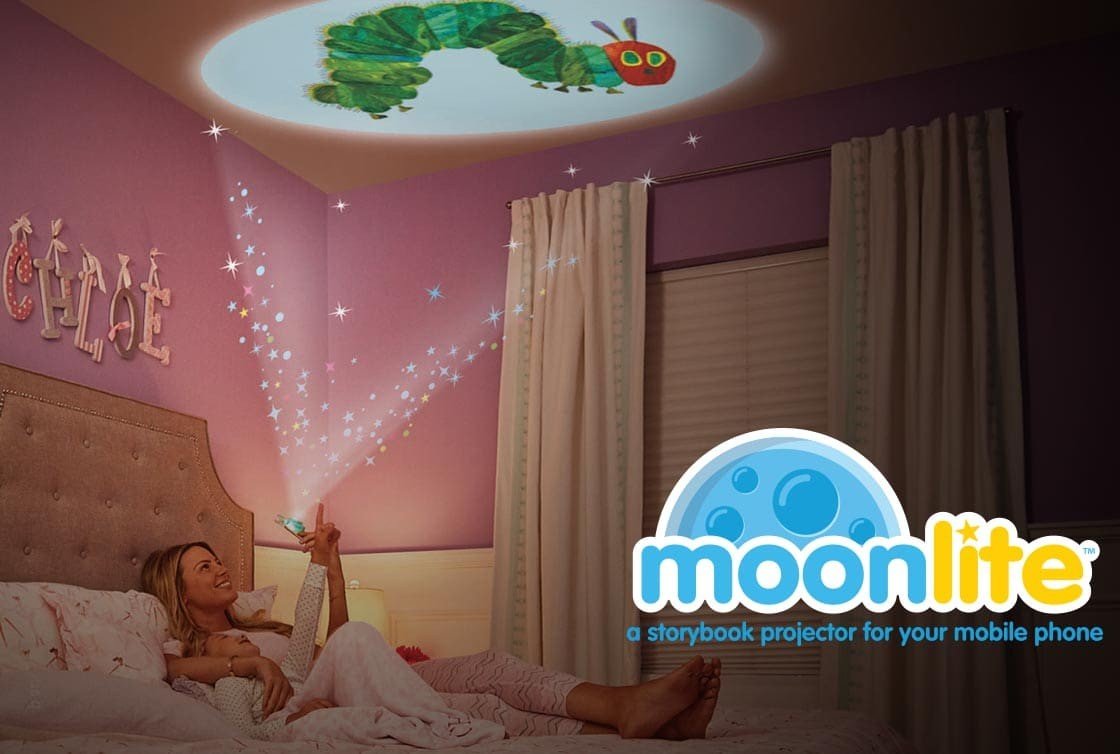 Moonlite, new from Spinmaster, is a unique way to enjoy story-time with your little ones.
Moonlite turns most phones or tablets in to a projector with a small gadget that clips onto your device, and is compatible with nearly all Android and iOS devices.
Designed to be a soothing and calming bedtime setting, your chosen Moonlite story will be projected onto any surface. While the app displays the story's text and adds in sound effects as you read to your child it creates a magical experience, to be enjoyed time and time again.
The launch collection is available in gift packs – which include the projection device and five stories, a starter pack which has the projector and two stories and individual story packs. The stories themselves are firm family favourites and include titles from Beatrix Potter, Eric Carle and Roger Hargreaves.
Moonlite is already an award-winning product in the States and is set to be a big hit here too.
Spin Master logo & © Spin Master Ltd. All rights reserved. Moonlite and the Moonlite logo are trademarks of Moonlite World Inc. Used under license.
Catalogues